CHAMPS - Choosing Healthy Actions in Muscatine Public Schools
Participate in CHAMPS VERB program this summer!
We have some great opportunities for kids in Muscatine to have fun and be active this summer.
Visit

for information on events and details on the program!
Also follow VERB on FACEBOOK and TWITTER for more information!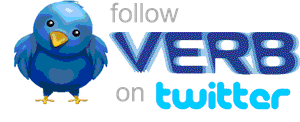 Update on Fall 2011 Survey
Thanks to all the 516 students who participated in CHAMPS survey last fall! The survey will allow Muscatine Heart Study investigators to compare cardiovascular risk factor levels for current Muscatine 6th and 7th grade students to risk factor levels of Muscatine middle school students in the 1970s, 1980s and 1990s - the parents or grandparents of some middle school students may have participated in the earlier school surveys. More importantly, the survey will provide information to the teachers and administrators of the Muscatine Community Schools to allow the planning of ways to improve the health of the students, and to the parents and the students themselves to improve their awareness about the importance of knowing your cardiovascular risk factor levels.
CHAMPS program funded by Roy J. Carver Charitable Trust
In the fall 2011, with support from the Roy J. Carver Charitable Trust, The Muscatine Heart Study conducted a school survey examination of 6th and 7th graders at Central and West Middle Schools. The survey is part of a new program called CHAMPS "Choosing Healthy Actions in Muscatine Public Schools", that involves investigators from The University of Iowa, along with the Muscatine Community School District, and the local community to implement a health curriculum focused on educating students about physical activity, proper food intake, and lowering their cardiovascular risk.